Data push via webhook is now available for the Chrome Extension!
Webhooks enable you to easy sync lead, contacts and company data.
For more information about webhooks check out his article here.
The technical documentation for webhooks can be found here.
"Sync" Button
You can now use the "Sync" button to save companies and contacts to your CRM via webhook or to an Echobot list.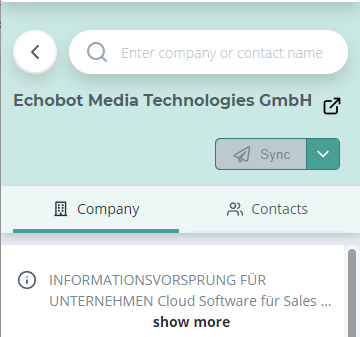 Default Sync
Use the default sync to quickly send data to a previously defined location with just one click!
One-time Sync
Use the one-time sync to send data to any selected location.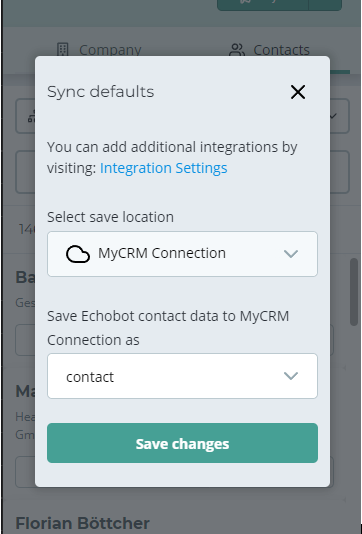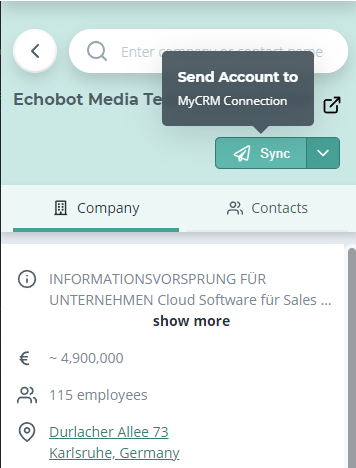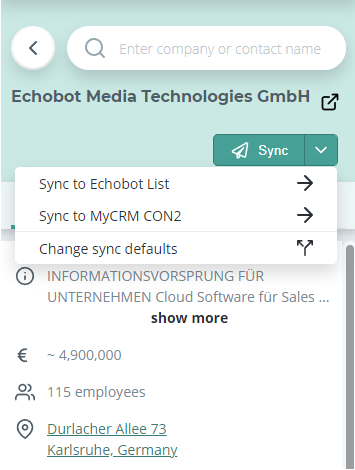 Reposition the "Open in CONNECT Web" button.
We received feedback that many users did not know how to open the company in the CONNECT web view. Therefore, we made the functionality more obvious by directly positioning it next to the company/contact name.

We are now showing the right hover animation for contact list items.
Going back after navigating to a contact profile from a company's contacts view now correctly shows the contacts tab and no longer the company tab.