You can access the Echobot Account Management (abbreviated as "EAM") under https://login.echobot.de/
From this dashboard, you can access all your booked Echobot tools as well as the user settings.
Administrators of a company account can see the billing address and other billing information under account settings, and manage the licenses for individual users under "Users & Licenses".
Your Echobot password is set by yourself during the registration of the account. The password needs to conform to minimum password security requirements (through the inclusion of special characters and numbers), and you are forbidden from sharing your password with third parties.
Our Echobot employees will never ask you for your password. We recommend using a password manager.
Forgot your password?
If you have forgotten your password, you can request a password reset using the following link:
https://login.echobot.de/reset-password
Enter the email address you used to register your account and confirm the password reset request. You will receive an email with a password reset link within a few minutes, through which you can automatically log in to your account and set a new password.
Please contact our customer service if you have not received an email – or if you have any other problems.
Change password?
Log in to the Echobot Dashboard and click on the menu item "My Settings". Scroll down to "Change password" below your profile information.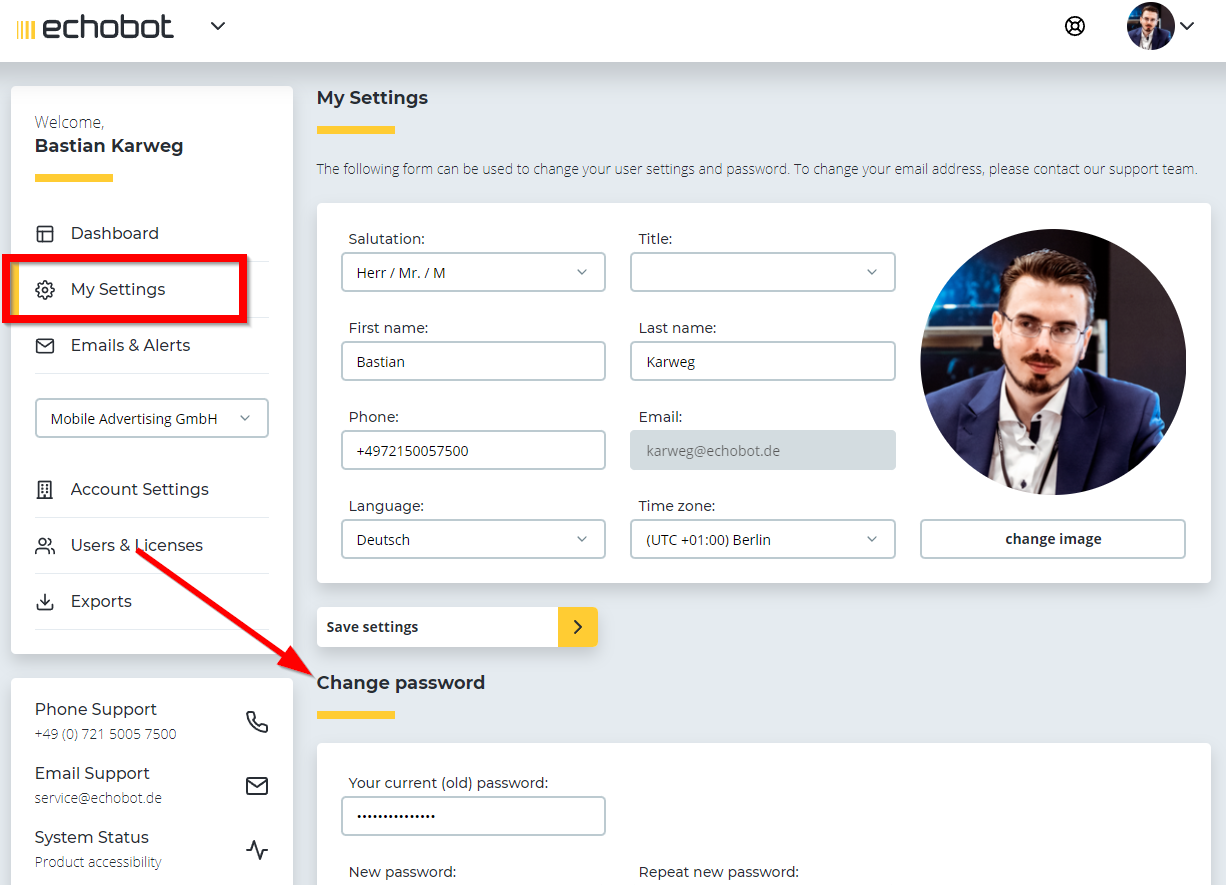 Enter your current password first. Then enter the new password in the designated field below and repeat entering the password in the field on the right. Click on "Change Password" at the bottom to confirm the change.