The keyword & topic search allows you to search the company database for various topic areas. Our Echobot technology provides intelligent suggestions and shows you similar topics that may also be of interest.
In order to add a keyword & topic search, first click on "Add filter", then on "Company Filters" and finally on the filter "Keyword & Topic Search".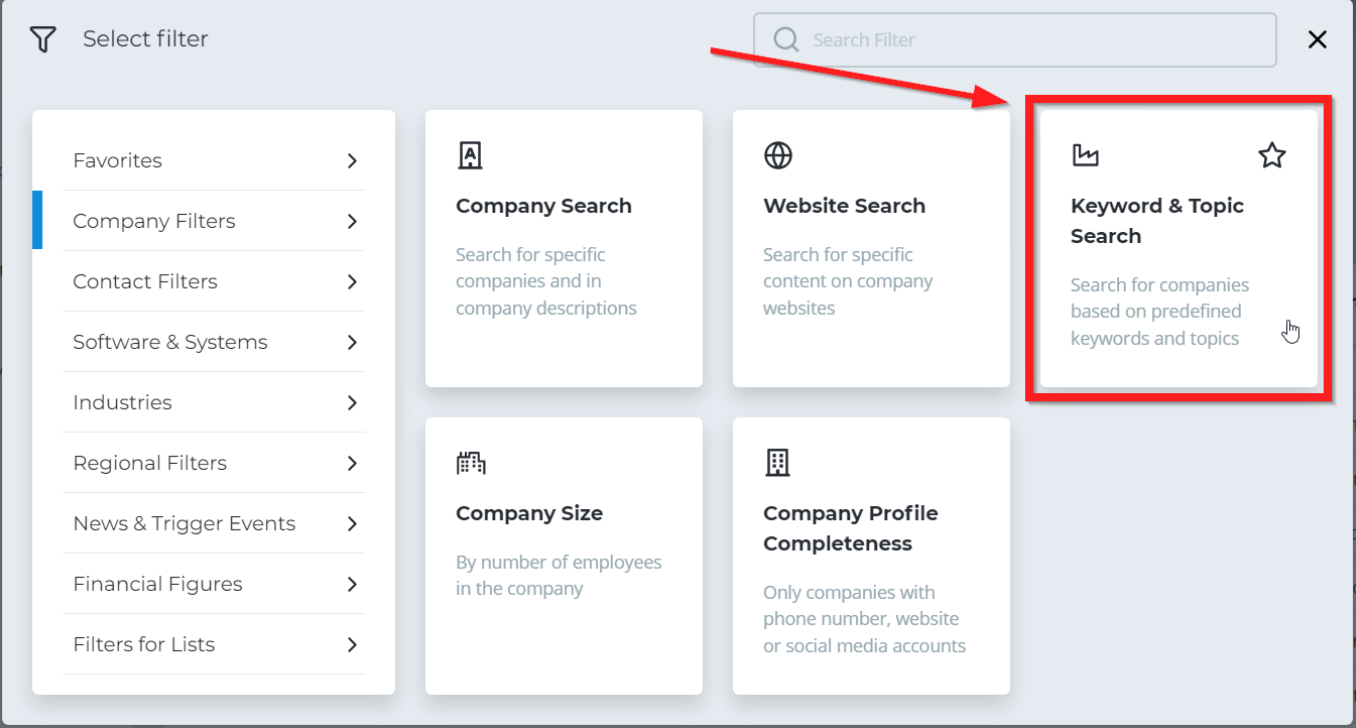 Click on the search bar and enter the first keyword for your search. Echobot will immediately start showing relevant keyword suggestions below the search bar while you are typing. Each suggested keyword also shows the number of companies associated with that particular keyword.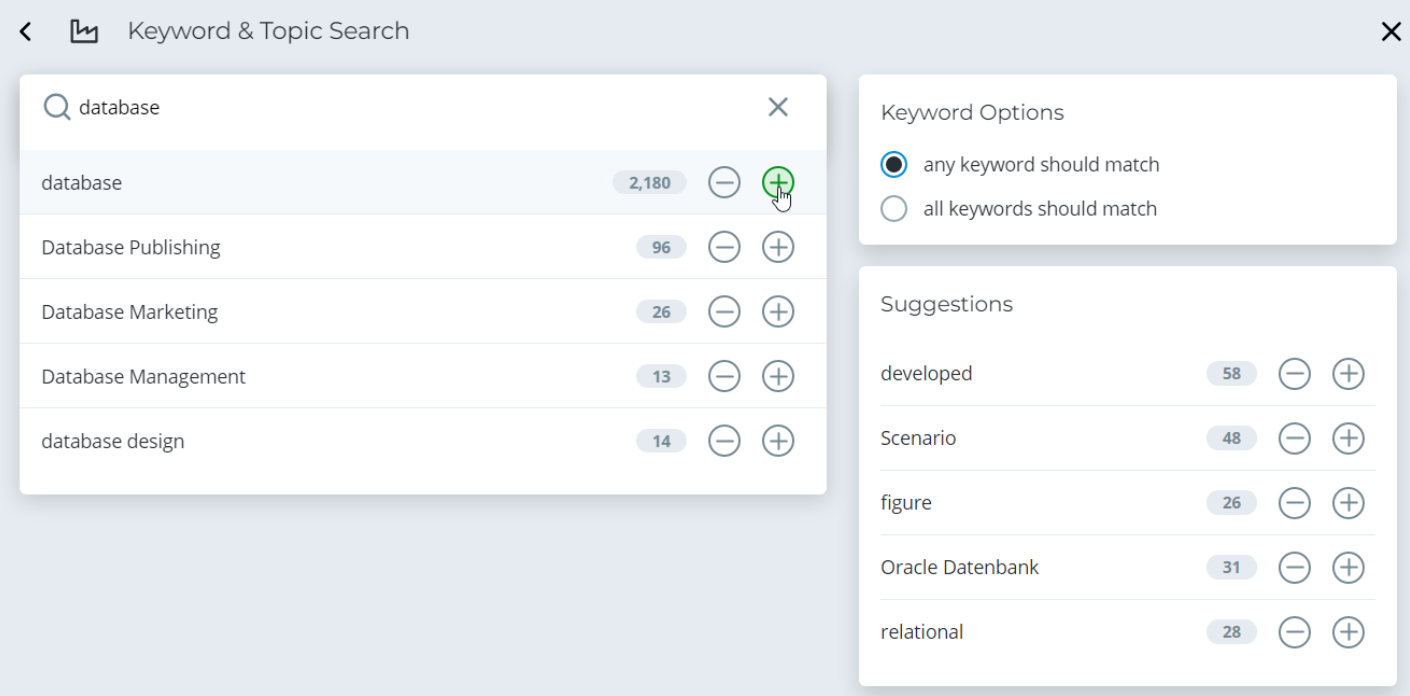 Click on the plus symbol + to add a keyword to your search. Related keywords will be shown on the right.
When you move your mouse over the exclusion or inclusion symbols, the page will show the exact amount of companies that would be added to or removed from your search.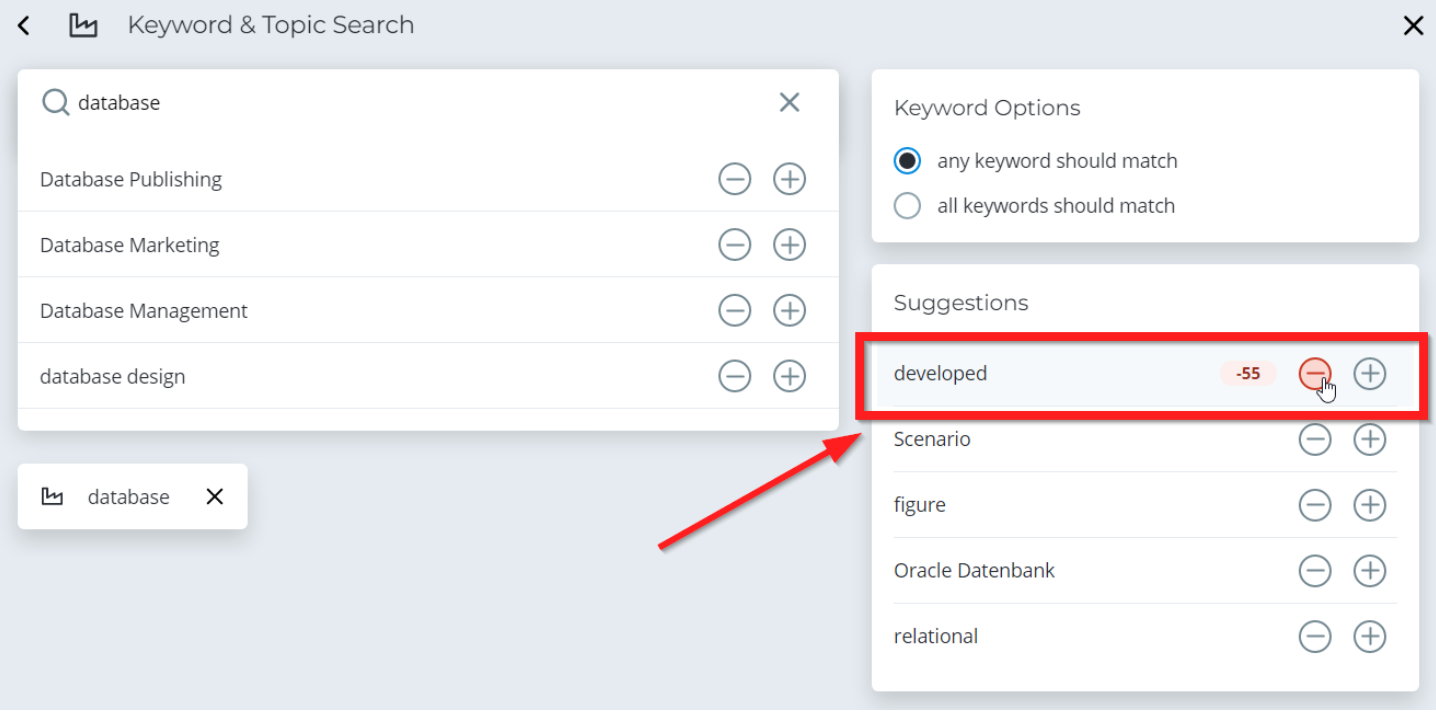 The keyword options panel at the top right allows you to set whether you want your company search results to include all selected keywords or simply just one of the selected keywords. Searching for all keywords may significantly limit your results list. We recommend trying out both options in separate queries if you are uncertain about which keyword option to use.

Finalize your search by clicking on the blue "Companies" button at the bottom right.